Thoughts From Aaron
Proverbs 11:23 "The desire of the righteous ends only in good."  I recently had someone tell me, "I trust God, but I have a hard time trusting myself." She is in a season where whenever she is obedient to what God says things go well, but when she doesn't hear Him speaking she feels as if she will do something wrong if she thinks for herself. The truth is we are all...
Get to know.... Ashley, Anna, Michael, Mary, and...
Ashley Joyner What is your favorite worship song? – "I refuse to answer that. I only listen to top 40." "i honestly don't have a favorite Christian song." "Great, I am." What is your snack of choice? – "I really like granola or peanut butter crackers." What do you think about when I say the word…. keys? – " Like a key to a door? Or like the key to my heart?… either way I...
Tuesday's Afternoon Devotional
In the book of Daniel, 3 men, Shadreach, Meshach, and Abendago, show great faith by refusing to worship anything else but God. When told they would be thrown into the blazing furnace if they did not bow to his golden statue they replied, "The God we serve is able to save us from it, and he will resue us."  In that verse we see two distinct statement. One is that He is able and the...
Tuesday's Morning Devotional
2 Chronicles 1:7-12 (also 1 Kings 3:5-12) "That night God appeared to Solomon and said to him, 'Ask for whatever you want.' Solomon answered God, 'You have shown great kindness to David my father and have made me king in his place. Give me wisdom and knowledge, that I may lead this people, for who is able to govern this great people of yours.' God said to Solomon,...
Spotted....
Spotted…. Kathryn Garvin and Richie Pierce reinacting Tangled? Or maybe just getting lights down for a women's event. Rapunzel, Rapunzel let down those lights! Take a closer look at Jonathan D. looking a bit confused. Nick Smith, what did you say to him?  XOXO - M
Get To Know... Tim, Wu, and Kristen
Tim Wood  What is the first thought you had this morning? —Better answer the phone: Caroline called him Tell me something funny about yourself? —I do love slow jams like Boyz II Men, Brandy What is your favorite things that is blue? —The sky is fun. What do you think about when I say the word Transformers? —I think about Shia Labeouf What is your relationship...
Spotted: Wesley Interns....
— Janna and Janna working hard on the phone campaign, well maybe?  — Nick eating Chic-Fil-A during quiet hours. No, no Nick, you are supposed to be Wesley bound. I hope he didn't have any friends with him, but i have a feeling he did…  — Autumn confused about the Wesley printer. Who isn't?! It has a mind of its own. 
Staff Testimonies Thursdays
Daniel: The Lord provided financially. Holly: Prayed for left eye and forearms healing and Jesus healed her! Andy: Prayed with leaders for homeless couple for healing and housing. The Lord healed them and they have better housing than before. Jessica: A girl from China came to Wesley and cried during worship. Jessica said "God is so good." She responded "I think He is." Now she...
Get to know Wesley Interns
Christina Faith Hensley What are your thoughts about the word Folgers? "My thoughts about Folgers are that the best part of waking up is definitely in my cup." 2. What is your morning routine? "Well…I turn off my fan, get out of the bed, put on my contacts, drink coffee, get dressed, put on my make up and that's all." 3. When you start to pray, what word do you say...
Thoughts by Aaron
"A fool find no pleasure in understanding but delights in airing his own opinion." -Proverbs 18:2 You can tell if you are wise by determining if you want to know what is right or if you want to be right. Sometimes we miss out on loving people well because we are more concerned with being the one who is right in a matter than putting the relationship we have with others first. Paul...
Thoughts From Aaron
Jeremiah 20:9  But if I say, "I will not mention his word     or speak anymore in his name," his word is in my heart like a fire,     a fire shut up in my bones. I am weary of holding it in;     indeed, I cannot. Once we come to an understanding of who God is, it becomes harder to not talk about him than to talk about him. If we continue to know him more and more it will become easier and easier...
Get to know Wesley Interns
Hi Leaders!  Get to know Wesley Interns! We will do 3 interns every week and make sure to ask the final question when you see them at leadership prayer :D Special thanks to this week's interns: Kgarv, Lora, and Payton. They were such good sports! See y'all at Leadership Prayer! :D  Kathryn Garvin Q: What is something about you everyone should know? – I have broken both my arms,...
Tuesday's Tasty Tidbits
Psalm 62 says, "My soul finds rest in God alone; my salvation comes from him." Since He is constant we can always find peace no matter what is going on my receiving from Him what He has for us.  The Psalm goes on to say, "One thing God has spoken, two things have I heard: that you, O God, are strong, and that you, O Lord, are loving." We find our rest in God when we live...
Wednesday @ Wesley: Redeeming the Past
The Bible is clear - we're to avoid immorality.  But, the reality is nearly everyone brings some level of a sexual history into their marriage.  That history causes many to fear that their mistakes will somehow hold them back in life or in marriage. But it's not supposed to be that way.  This week at Wesley we're going to conclude our Relationship Series with a message about...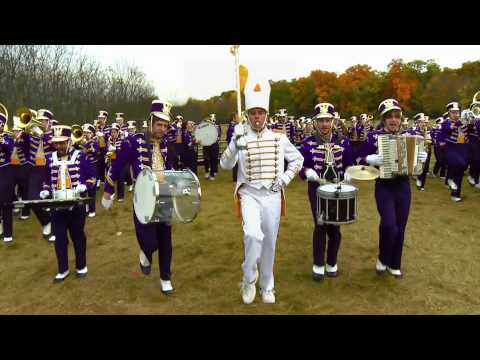 "Let us then with confidence draw near to the throne of grace, that we may..."
– Hebrews 4:16
12 Creative Ideas That Will Change Your Life →
"Blessed are the merciful, for they shall receive mercy"
– Matthew 5:7
Wednesday @ Wesley: Sex Q&A
Ever since the Lord said of Adam, "It is not good for man to be alone,"  people have wanted to know about marriage, dating and sex.  As we enter into the 3rd week of our Relationship Series, we're going to focus on a biblical perspective of sex.  Even in a sexually charged information age like ours, there's a famine for insight into God's thoughts and purposes for...
Leadership Sign Ups
Remember that post yesterday where I said to go to the website if you still wanted to sign up for leadership? That was wrong! What you need to do is email lindsayallgood@gmail.com and tell her these things: Whether you want to do leadership or discipleship Top four choices of leadership area What times you are available for an interview this Thursday Spread the word guys!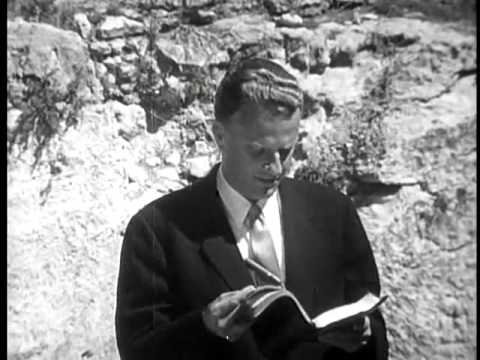 "And my God will supply every need of yours according to his riches in glory in..."
– Philippians 4:19
Wednesday @ Wesley: Dating Well
Dating is the almost universal prerequisite to marriage.  It's how you get from being acquaintances to the altar.   But many have never learned how to date well.  Unhealthy dating relationships do a lot of damage and cause much pain.  The good news is, it doesn't have to be that way. This Wednesday @ Wesley we're going to continue our Relationship Series with a message on Dating...
"For where two or three are gathered in my name, there am I among them."
– Matthew 18:20
Message for Leaders Tonight
Hey Leaders! Tonight's service (as well as the rest of our services for this semester) will be at the Wesley Chapel on Lumpkin. We are really excited about being here this last month and eagerly anticipate what God wants to do! This place has a history of God moving on behalf of His so they can know His love for them and we are believing for an incredible last few weeks of experiencing that...
Wednesday @ Wesley: Marriage
Nearly every student hopes to one day get married. But when it comes to marriage, many people are yearning for something they don't really understand.  Most tend to see marriage as something it isn't, rather than for what it is.  Marriage is one of the great gifts of God.  But as the traditional ritual states, it's not to be entered into 'unadvisedly.'  It's...
Tonight at Wesley: Awakening the Unreached
We started the semester talking about God awakening the body of Christ at Wesley.  The series has long since ended, but the awakening goes on.  But it isn't just for believers - God's heart is to awaken the unreached, as well.  Which is where things too often tend to bog down.   God works in partnership with His people.  We witness and God awakens.  But for many of us, evangelism...
Leadership Prayer Tonight
Hey Leaders! Hope you all had a great Spring Break! We only have 6 weeks left in the semester and we want to finish out strong! Please come to Leadership Prayer tonight at 7:00pm so we can get started on time.  We are really looking forward to the service and hearing from Stephen about God's heart for his people.  We really believe it will be an encouraging night for all and that the Lord...
Wednesday @ Wesley: Living Inspired Not Required
Eagles soar many hundreds of feet higher than sparrows.  Some people live on a markedly higher plane than most others.   Some live inspired, others live required.  Some are driven by desires, others by demands.  The difference is passion.  The height of our living is determined by the height of the passion that inspires our living.     This week at Wesley we're going to examine the passion...
Crosstrainers 5K
Sign up now! We still need tons of runners. I'm not going to say you have to, but you kind of do. Just do it! Ghost runners are fine too.  http://athenscrosstrainers.org/
Wednesday @ Wesley: Passions, destinies, and...
Often times the Lord speaks His most important messages in a way that even a child can understand.  This week at Wesley we're going to have some fun with one of my favorite animated movies.  Instead of a normal message, we're going to alternate between some short film clips and some poignant (at least I think so) live commentary, and let the Lord speak to us about refusing to settle...
"But the LORD said to Samuel, "Do not consider his appearance or his height, for..."
– 1 Samuel 16:7
Intern Spotlight: Gracie Lewis
Gracie Lewis is an intern with The Bethany Project, the group of women who work for justice in sex trafficking, specifically in Athens' strip clubs. She is a child and family development major who loves braiding her hair and keeping it real. She drives a Honda Accord that is older and has more stories than most of the Freshmen. She lived for one summer in Wyoming. I know what you're...
Wednesday @ Wesley: In the Grip of His Love
The apostle John tells us we love because God first loved us.  This week at Wesley we're going to look at the greatest love of all - the love God poured out when He gave His only Son to bear our sin and die our death on the cross.  It is in the grip of this love that we are set free to love.   It should be a great service - Fun February continues with Beach Night - feel free to wear your...
Watch
Wow this kid is amazing!
"This God—his way is perfect; the word of the Lord proves true; he is a shield..."
– 2 Samuel 22:31
Wednesday @ Wesley: Acoustic Night
Fun February continues at Wesley this Wednesday with Acoustic Night!  The worship will be more acoustic and less electric - and the room will be decked out in a winter theme with the seating as up close and in the round as we can get it.  The focus of the worship set, message, and ministry time will be worshiping the Lord in spirit and truth from John 4:23.  It should be an amazing night of...
"Whoever pursues righteousness and kindness will find life, righteousness, and..."
– Proverbs 21:21
Intern Spotlight: Tyler Durden
He's ripped, makes soap, and loves Edward Norton. Even though that could apply to the fictional character, it also is the essence of Wesley's own Tyler Durden. Tyler is a Prayer intern who loves Toyota Camrys, British Culture, the New York Yankees, and laughing when people says he loves the New York Yankees. He's actually a huge Red Sox fan. He sells school supplies to make...
A Reason to Snellebrate
Did you know the dining halls that we know and love are helping UGA recruit top high school football players? http://dogbytesonline.com/georgia-finds-quickest-way-to-recruits-heart-is-through-stomach-54653/
Eat the book-Today at 3:30!
This is a reminder that Eat the Book will be happening today and every other tuesday at 3:30 in the Wesley Chapel.  What is Eat the Book? It is a study of the Bible that intends to help us learn to read God's word so it can become part of our relationship with the Lord. This semester we will be going through the Gospel of Luke with the hope of understanding the life of Jesus more.  Hope to...
Wednesday @ Wesley: Religious Resumes Not Needed
A resume is often our first impression.  It's what can actually get you an interview ahead of hundreds of other applicants.  For that reason, many people are always looking to pad their resume.  But there's no need with the Lord.  He's not concerned with our credentials or experience - only our relationship.  This Wednesday @ Wesley we conclude our Awaken series with the Lord reminding...
Leadership Tonight
Hey Leaders!  We are excited about what the Lord is going to do tonight during the service! So far He has given us a lot of excitement and expectation which means you definitely want to not only be there for worship and Clay's message, but for Leadership Prayer as well. We'll be together at 7:00 inviting the Lord to do all that is in His heart tonight in our lives. Hope you'll...
Wednesday @ Wesley: Awakened to our Kingdom...
I've loved our first two services of the 'Awaken' series.  I see it happening in my life - I trust it is in yours, as well.  It gets even better this week.  Clay will be teaching on God awakening each of us to our Kingdom purpose.  God tells us in Ephesians 2:10 that we 'are God's workmanship, created in Christ Jesus to do good works…"  The focus of the...
Cold Eats/Hot Drinks
On Thursday from 2-4, we will be hosting Cold Eats/Hot Drinks for all of you, our leaders. We just want you to come by at your leisure, enjoy some refreshments, and have a good time.  Feel free to come with your discipler during your discipleship time!